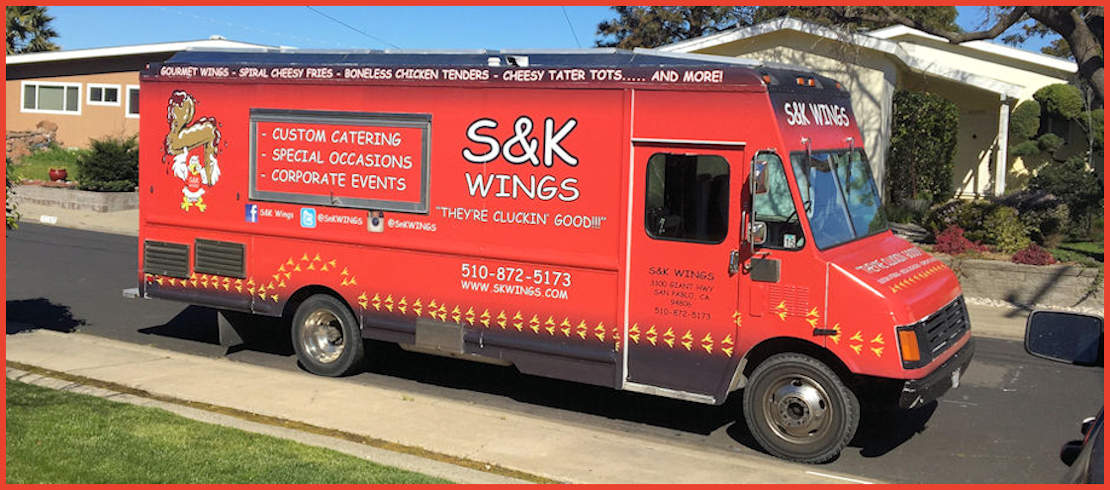 Welcome to S&K Food Trucks
S&K Wings was started out of a tent with a turkey deep fryer, only served wings and only had 4 flavors. The business grew every year and in 2016 we opened the S&K Wings food truck. Since then our menu has increased to 21 wing flavors, unique and delicious 'bowls', tasty sides and we even try new items on a regular basis.
S&K Wings has been part of the Bay Area since 2009. We are a family run business and pride ourselves on excellent customer service and superior products.
We appreciate you visiting our webpage and hope you like / follow us on all social media options and encourage your family and friends to do so as well.